Tank iTank 2 8ml – Vaporesso-Blue-
El iTank 2 es la última versión del tanque creado para perseguir nubes sin escatimar en la reproducción del sabor. Capacidad muy cómoda de . Nuevo sistema de apertura de la tapa superior "press and auto-open". Flujo de aire ajustable preciso. Tapa inferior antifugas con sistema de "autolimpieza". Compatible con resistencias GTi.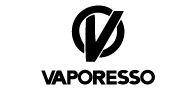 Hay existencias

Only logged in customers who have purchased this product may leave a review.